Greeting
-Nobuo Tateishi-
It is my wishes that a Japanese company could manage under daily practice a global level compliance with GXP regulations for the clinical development and/or commercial manufacturing of medical supply, and this is the ultimate aim of NOBBIO CONSULTING. We guarantee an excellent consultation by the qualified staff with deep knowledge and experiences in negotiation with regulatory authorities not only in Japan but in Europe and America for commercial license applications and regulatory inspections.
Profile  
-Nobuo Tateishi-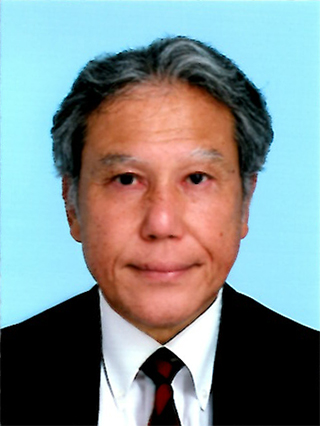 Personal History
In 1980 joined Chugai Pharmaceutical Co., Ltd. Worked at USA subsidiary company with responsibility of a liaison of the patent litigation and prosecution of the bioproducts in Europe and USA, and also involved in product development activities for BLA/NDA application. Experiences in various in-house and introduced licensed products development as a project member.
In 2003 Project leader of the Chugai global QMS system for IMP, working with correspondents at European and USA subsidiary company
In 2009 Project leader of global quality assurance system improvement for IMP with Roche/Genentech and inspection management.
In 2012 Project leader of joint task force with Roche/Genentech Audit functions and traveled around the world jointly with Roche/Genentech as approved auditor to audit manufacturing plants and testing organizations of medical supplies and raw material suppliers
In 2017 Joined a National Center of Global Health and Medicine and worked for PJ aiming of investigator initiated clinical trial facilitation and clinical research study promotion based on ICH GCP
In 2017 Joined Nexredge Co. Ltd. as a senior consultant. Supported number of domestic and overseas corporations engaging in development of biosimilars, regenerative medicines, nucleic acid medical products
In 2019 President and CEO of NOBBIO Consulting LLC.
Membership
Task force member for revise of Guidance on the Manufacture of Sterile Pharmaceutical Products by Aseptic Processing with support of a grant for Research on Regulatory Science of Pharmaceuticals and Medical Devices from Ministry of Health, Labour and Welfare of Japan in FY 2010 (Study for Introduction of new analytical method to secure microbial assurance level of pharmaceuticals)
The GAP analysis working group II member with support of the Health and Labour Science Research in FY 2010 (Study for ensuring international coordination in GMP inspection practice)
Group leader of Aseptic GMP product committee and QAQC committee of PDA Japan
List of Writing (major)
"Aseptic process assurance under GMP/Pharmacopeia of EU, USA and Japan and Inspections by the authorities " Science and Technology (2011)
"Update of the PIC/S activities and understanding of GMP guidance and inspection" Joint work, Jyoho Kiko (2011)
" internal audit and self-Inspection under GxP - working practice book" joint work, Jyoho Kiko (2012)
"Points to consider for warehouse control and distribution/transportation for medical supplies quality - for preparation of inspections under GDP, PIC/S GMP, Japanese GMP " joint work, Jyoho Kiko (2013)
Understanding the Pharmaceutical Legislation of the European Union, Japan and the United States of America (Focus on Medicinal Products for Human Use) PDA Journal book 2013
"Understanding the Pharmaceutical Legislation of the European Union, Japan and the United States of America (Focus on Medicinal Products for Human Use) PDA Journal book 2013
"Aseptic process assurance and validation for injectable products and know-how examples of foreign matter reduction by visual inspection" joint work, Science and Technology (2016).
"Appropriate Quality Assurance for Investigational Medicinal Product (Drug substances) in accordance with the development phase in global development" joint work, Science and Technology (2018)
Lecture History (Major)
"Revision of GMP regulation for clinical trial medicine in Japan"-PDA/FDA joint meeting 2008 (Washington, D.C)
" Revised "Guidance on the Manufacture of Sterile Pharmaceutical Products by Aseptic Processing", Notification on April 20, 2011, by the Ministry of Health, Labour and Welfare, Medicine Food and Narcotics compliance bureau office" -PDA/FDA joint meeting 2011 (Washington, D.C)
" Revise of Guidance on the Manufacture of Sterile Pharmaceutical Products by Aseptic Processing", GMP Forum sponsored by Federation of Pharmaceutical Manufacturers' Associations of Japan (Tokyo August, 2011)
"Comparison between a Guidance on the Manufacture by Aseptic Processing (revised in 2011) and PIC/S GMP Annex-1", Microorganism Symposium sponsored by PDA Japan (Tokyo February, 2012)
"The latest trend and a potential problem of the PIC/S activity- Europe-America and Asia (ASEAN and Japan)" The 25th time Interphex Japan (Tokyo June, 2012)
"Influence and potential problem for PIC/S member by Japanese authority " GMP forum sponsored by Tochigi Prefecture government (Utsunomiya October, 2012)
" The status quo and future prospect of PIC/S GMP/GDP – Global Quality Management Strategy by strengthen audit function" The 28th time Interphex Japan (Tokyo and July, 2015)
"Requirement under global GMP for clinical trial material and effective Quality Assurance System in drug development and commercial license filing stage", Science and technology (2018)
Contact information
| | | |
| --- | --- | --- |
| Mail address | : | tateishinbo@nobbio.net |
| Telephone | : | (81)43-286-1557. |
| Office address | : | 2-4-19, Sakushindai, Hanamigawa-ku, Chiba Japan |